Leisure Accents
Introducing the Leisure Accents 20" Blow Molded Patio Benches – a perfect blend of style, comfort, and convenience for your outdoor living space! Designed with your comfort in mind, these elegant benches are available in two stunning color options: Deep Grey and Redwood. The versatile hues seamlessly complement any outdoor décor, adding an inviting touch to your patio, garden, or backyard.
Our 20" patio benches are crafted using high-quality blow molded plastic, ensuring they are completely weather resistant and durable enough to withstand the harshest elements. Say goodbye to concerns about rust, peeling, or fading, and enjoy the vibrant colors and pristine condition of your bench for years to come.
One of the standout features of the Leisure Accents patio benches is their patented design, which allows for a quick, easy, and hardware-free assembly. No tools or complicated instructions are needed – simply follow the straightforward steps, and you'll have your bench set up in no time. This innovative design eliminates the hassle of lost or missing hardware, making the assembly process a breeze.
With a generous 20" seating area, these benches provide ample space for relaxation, allowing you to sit back and enjoy the great outdoors in comfort. The ergonomic design ensures optimal support, so you can soak in the sunshine, sip on a cold drink, or share a conversation with friends and family.
Upgrade your outdoor living experience with the Leisure Accents 20" Blow Molded Patio Benches today! 
 Dimensions
Share
View full details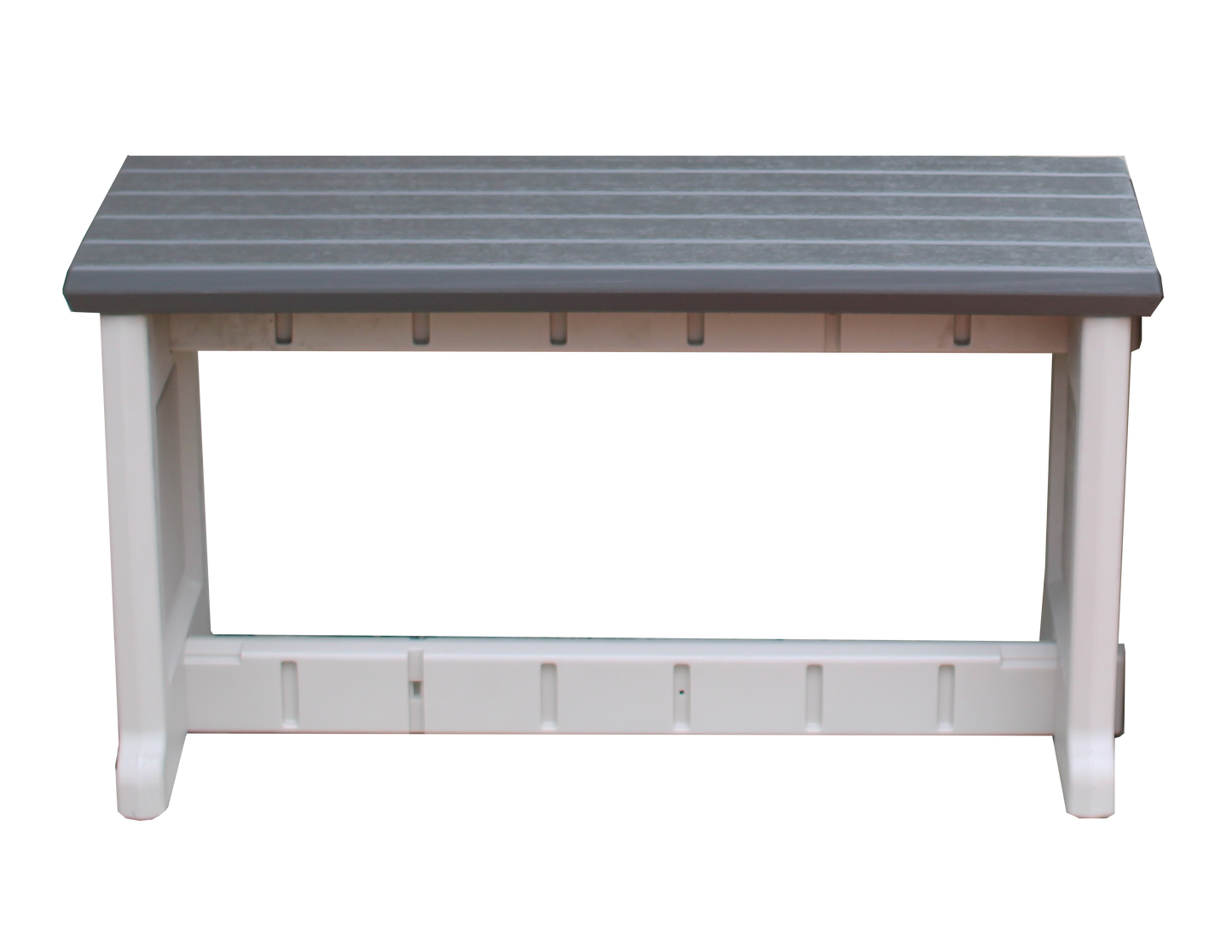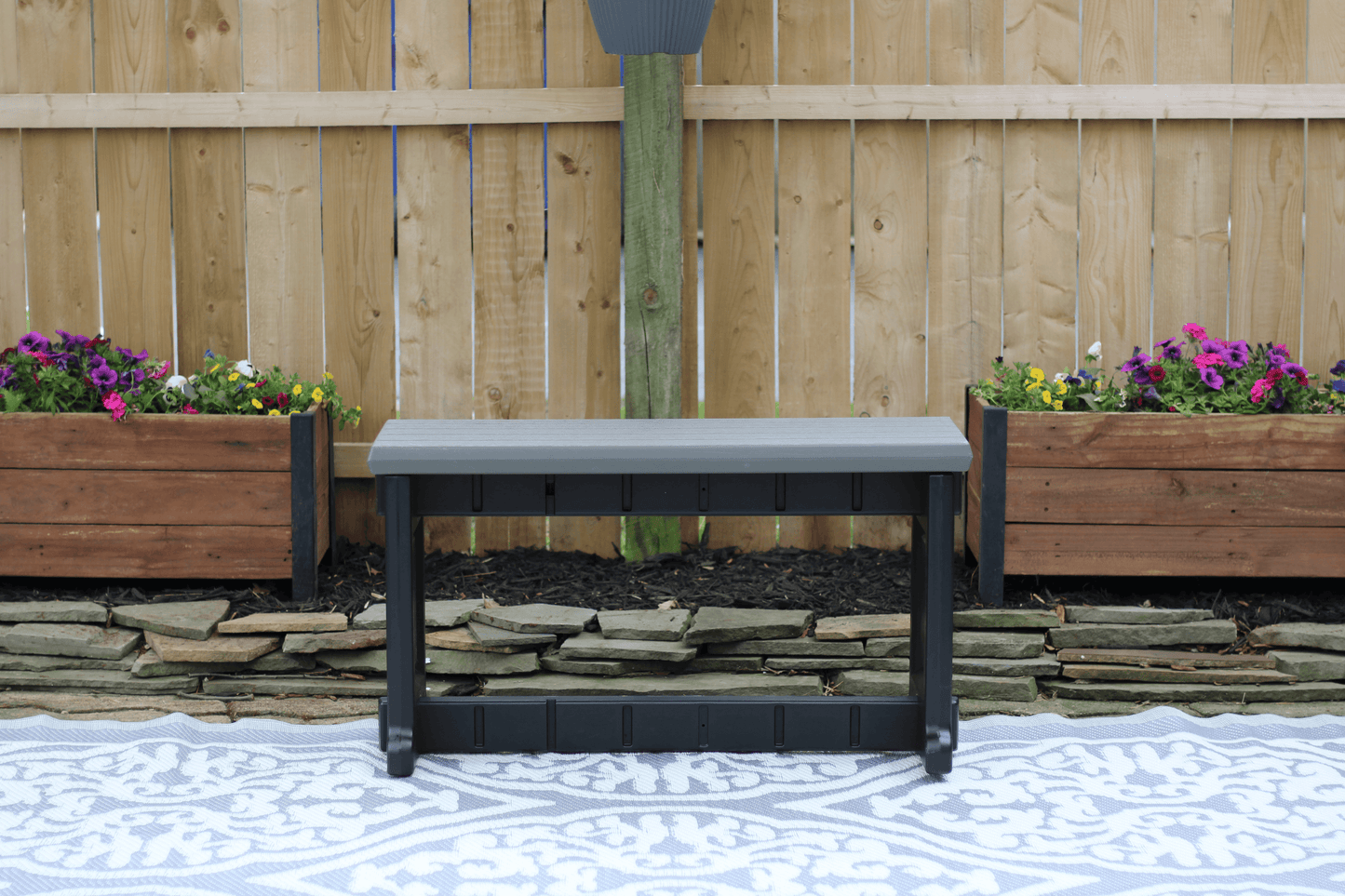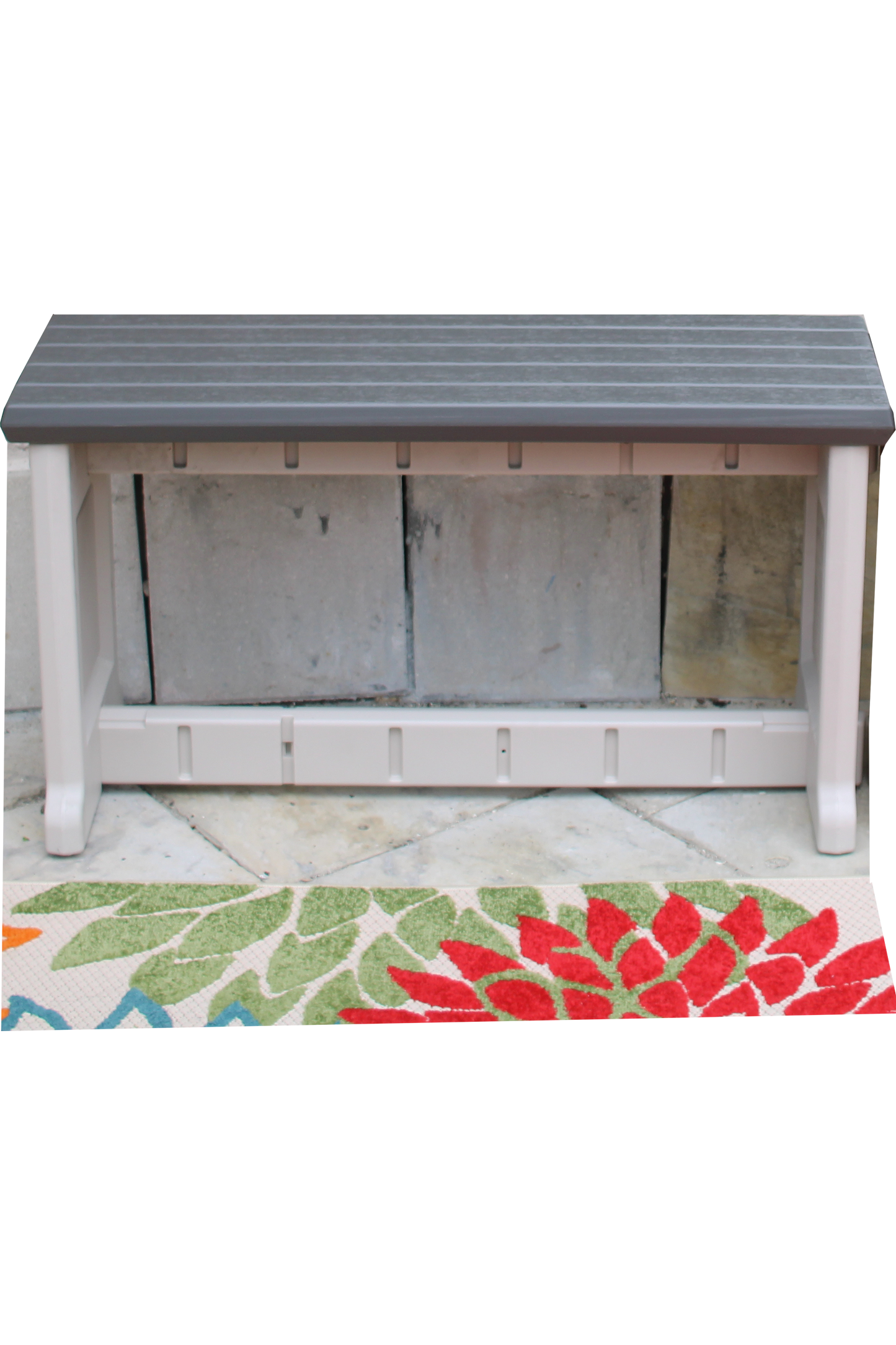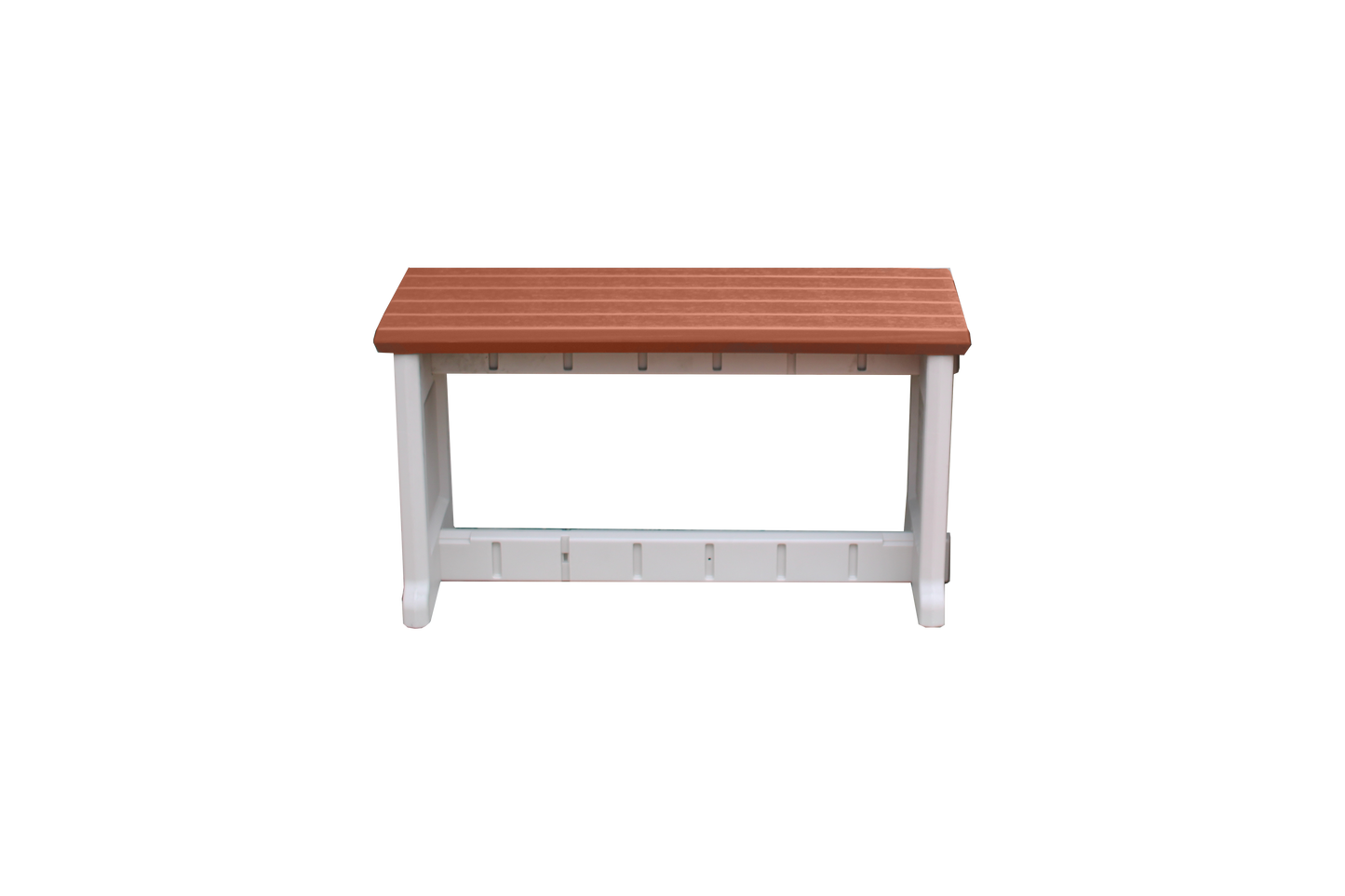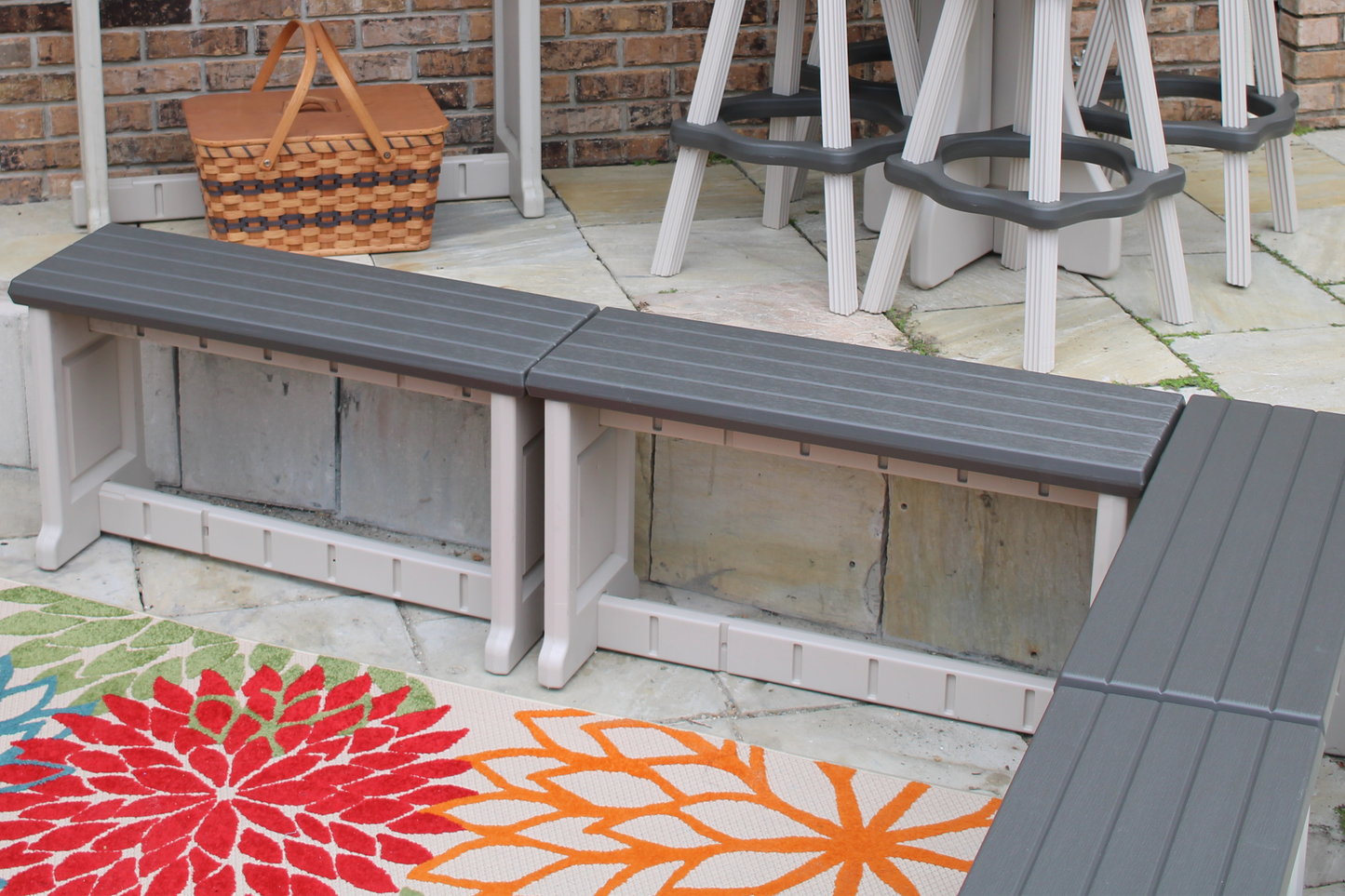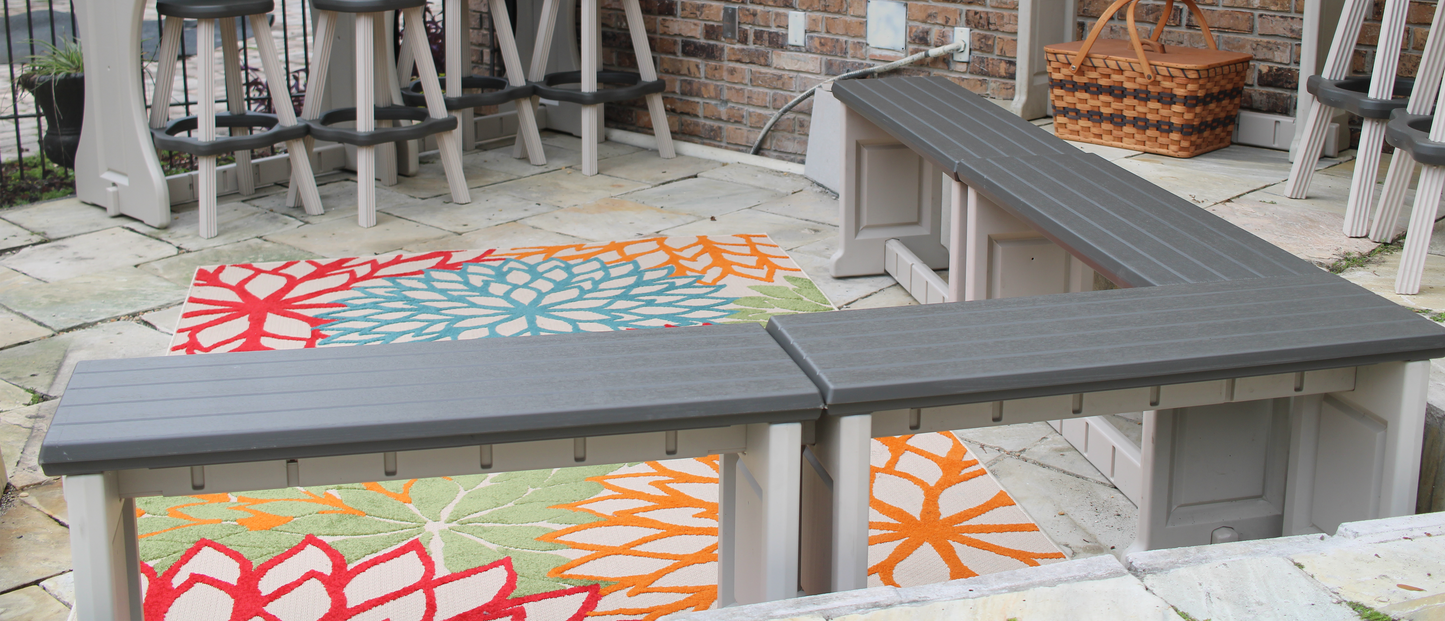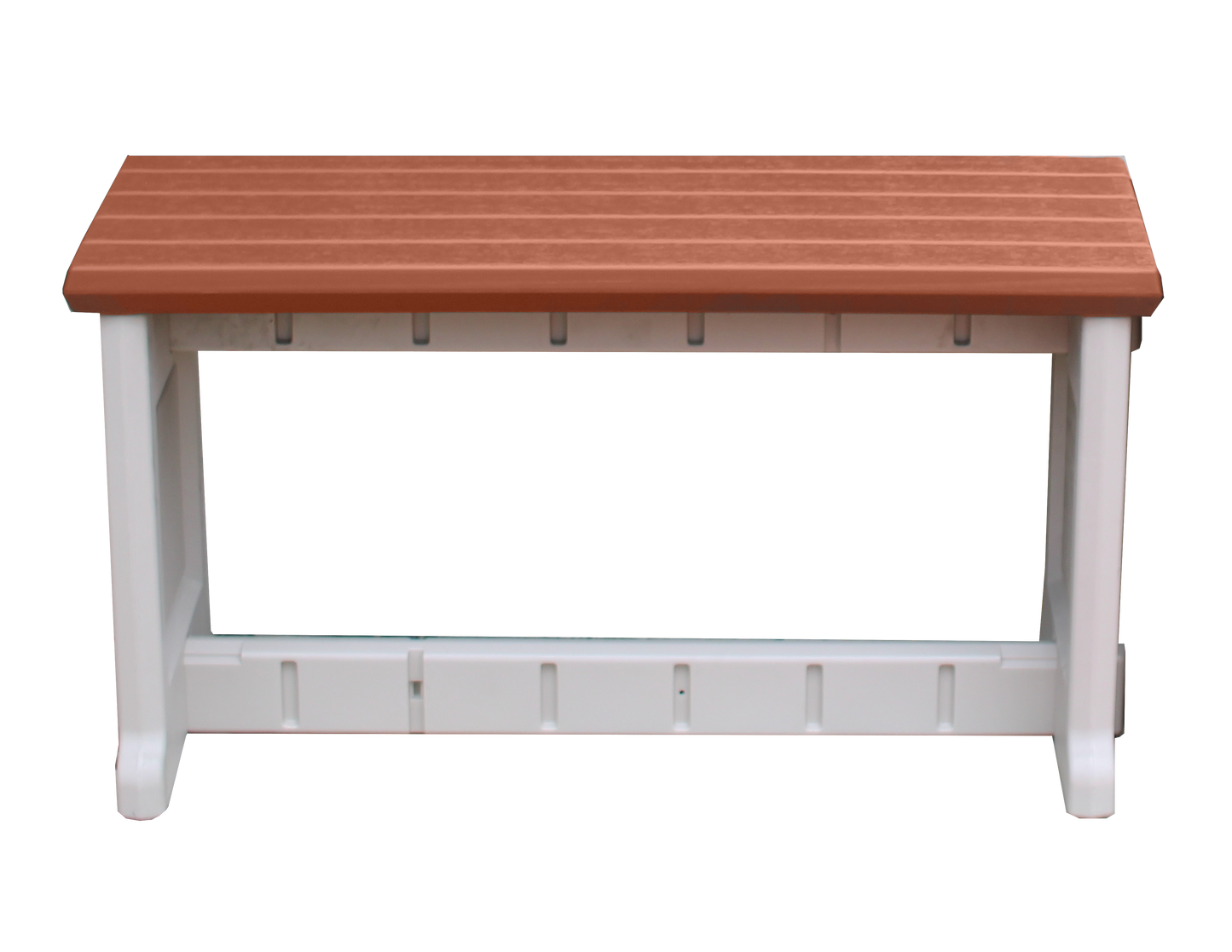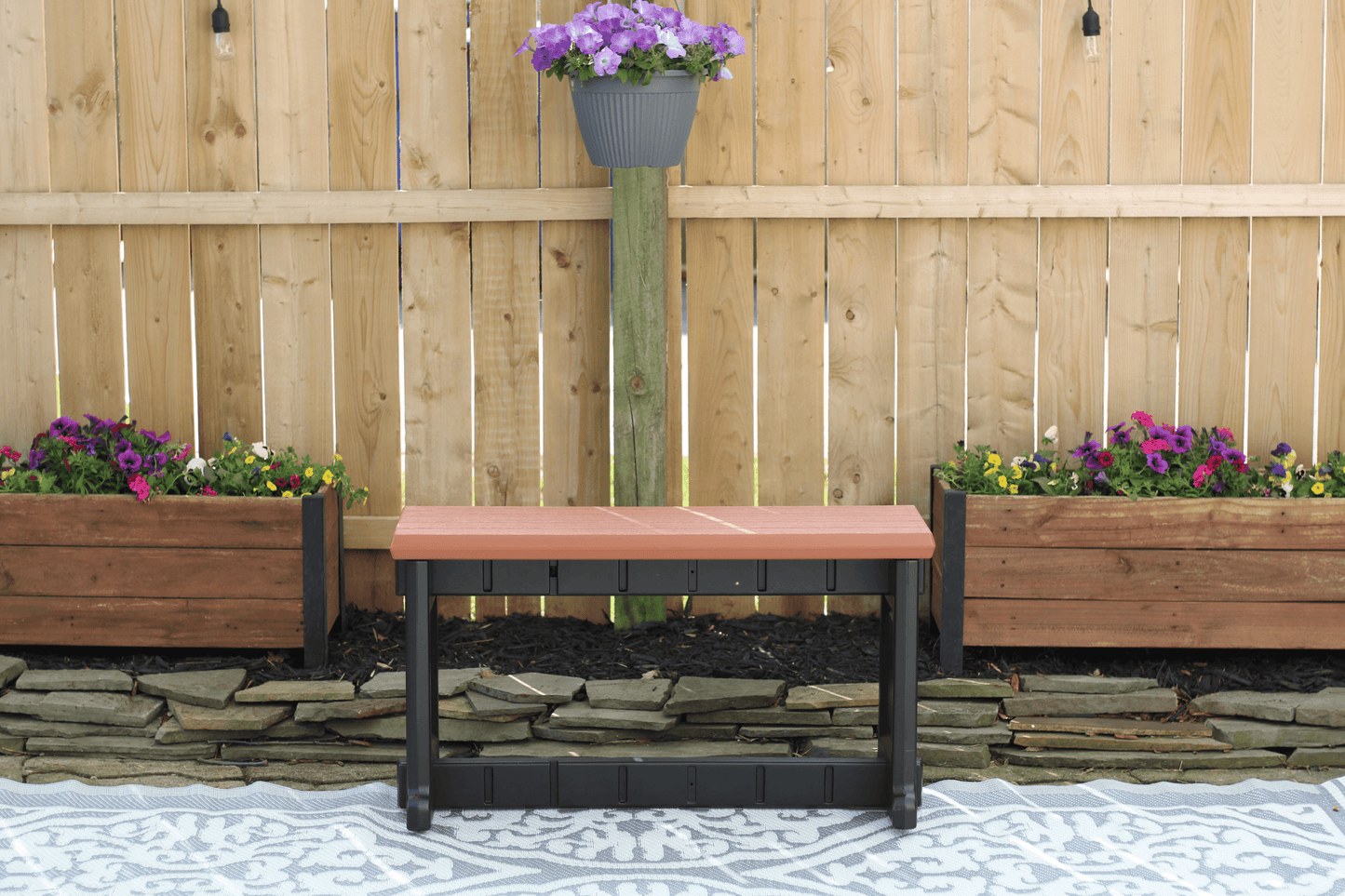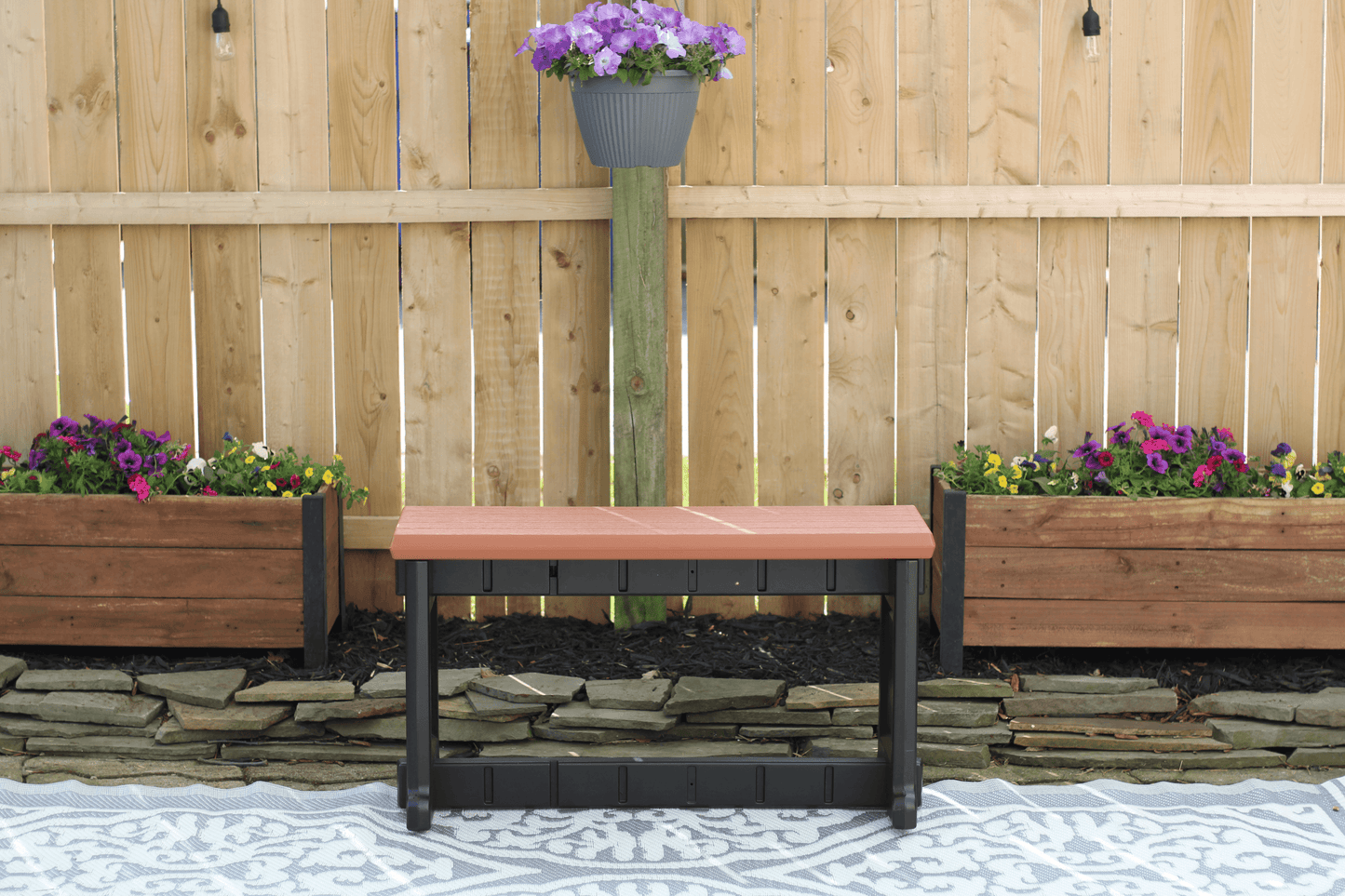 Useful and Attractive Bench
We really like these benches, and have three of them on our deck. They are pretty, were easy to assemble and easy to order. The only caveat is that they could tip, if the person sitting on them isn't careful.
Sturdy
Unpacked and went together easily. Colors are good. I have a lot of this type of plastic things in my backyard, sheds, doghouse, storage containers, pool ladder, etc. I like the clean look and they hold up well. Using this near my pool ladder to hold towels and to sit on to drip dry. Looks great. I've been very pleased with Confer products and service.
Thank you KC, we appreciate your support!
Bar w/ stools & Bench purchase
Ordered a bench to sit by the pool for clothes, towels, etc. Very well constructed. Purchased the double bar & 2 stools for snacks & drinks for the kids. Would like to add sand to base of bar for better weight stability. Not necessary for weighted bench, as it is very light weight in case it accidentally enters the pool. These things do happen, especially with kids. Very pleased.
Hi Bill, thank you for your review and support of our furniture!
There are holes drilled into the top of the double bar legs, where sand or water can be added for some additional weight. We include 4 plugs; two for each leg.
Please don't hesitate to reach out to us if you have any questions or concerns. Thank you!
Perfect for a steam shower. Sturdy. Comfortable.
Hard plastic in a faux redwood color perfectly match the faux redwood floor of my steam shower. Cleans easily, very sturdy. Excellent value, well constructed.
Five Stars
Perfect little outdoor bench